The Hybrid anti-decubitus system combines the advantages of polyurethane foam with air anti-decubitus therapy.
Inflatable cells with internal polyurethane foam insert
Waterproof upper cover made of two-way stretch technical fabric and completely removable for easy sanitization
Active mode thanks to the electronic compressor
Passive mode
All the products in the line are latex-free and approved in class 1IM.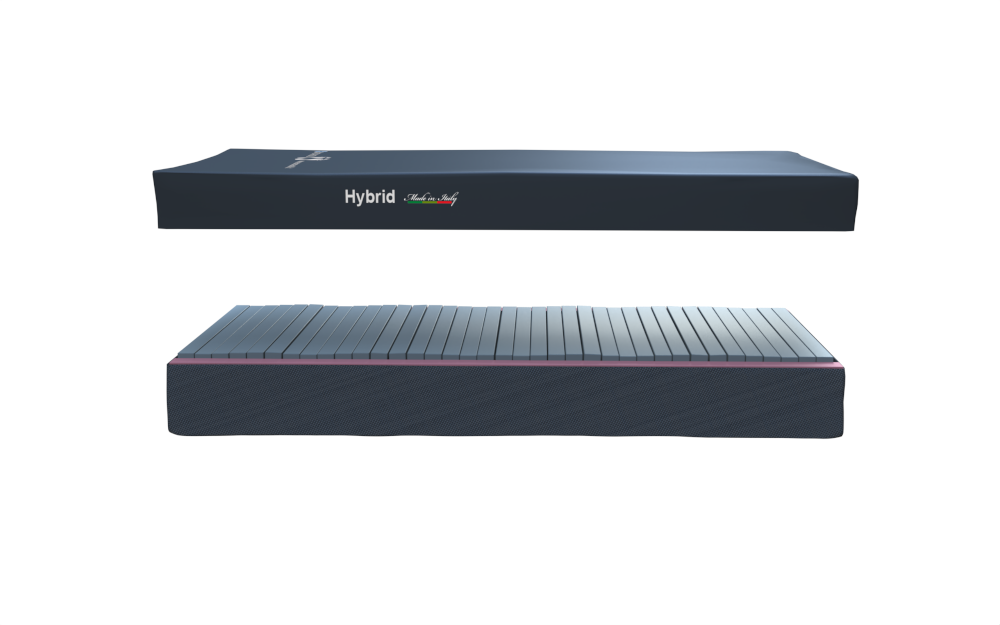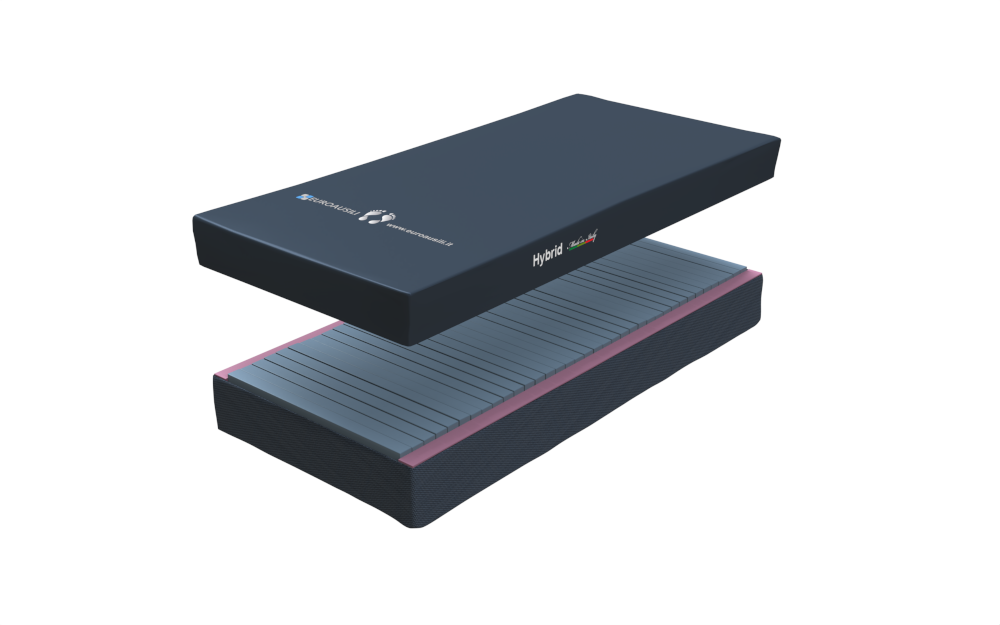 Hybrid matress
The Hybrid mattress is divided into 3 specific areas and thanks to the different polyurethane foam inserts it allows to meet the therapeutic and comfort needs of each patient.
Used without a compressor, it offers passive air anti-decubitus therapy

The Hybrid compressor guarantees active air anti-decubitus therapy. It can be used in both static and dynamic two-way mode and offers the possibility to choose between 5 different levels of comfort, to adjust the duration of the alternation cycle and to set the maximum inflation function to facilitate nursing maneuvers.
Equipped with a visual and acoustic alarm that can be silenced.