The Genius automatic anti-decubitus system allows to obtain very low contact pressures continuously thanks to the principle of continuous low pressure. 
3 independent differentiated sectors: head, trunk and legs
CRP quick release handle
Antibacterial and antifungal upper cover made of waterproof and breathable two way stretch fabric
Electronic compressor
All the products in the line are latex-free and approved in class 1IM.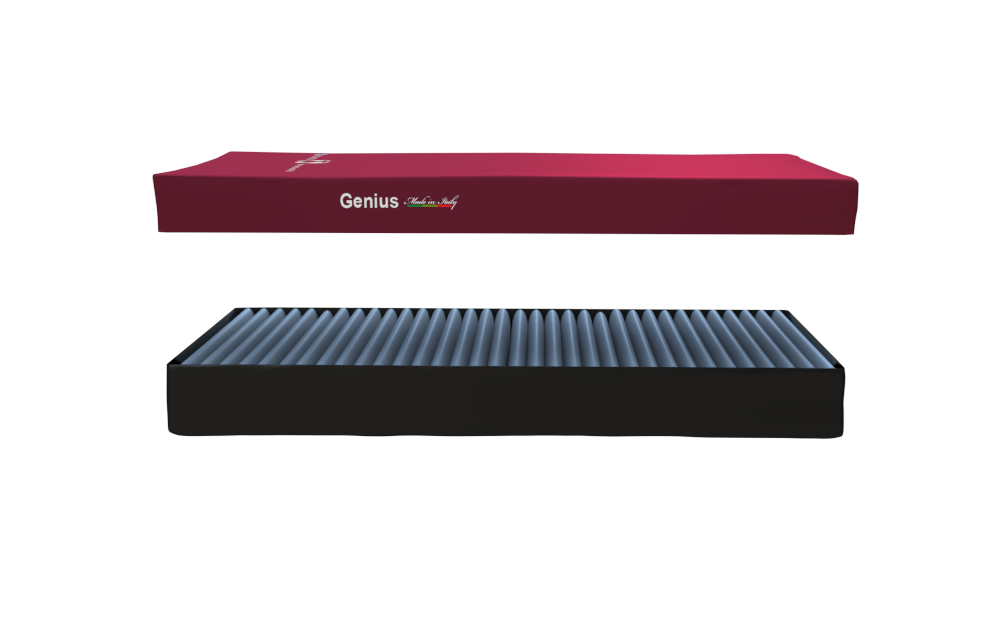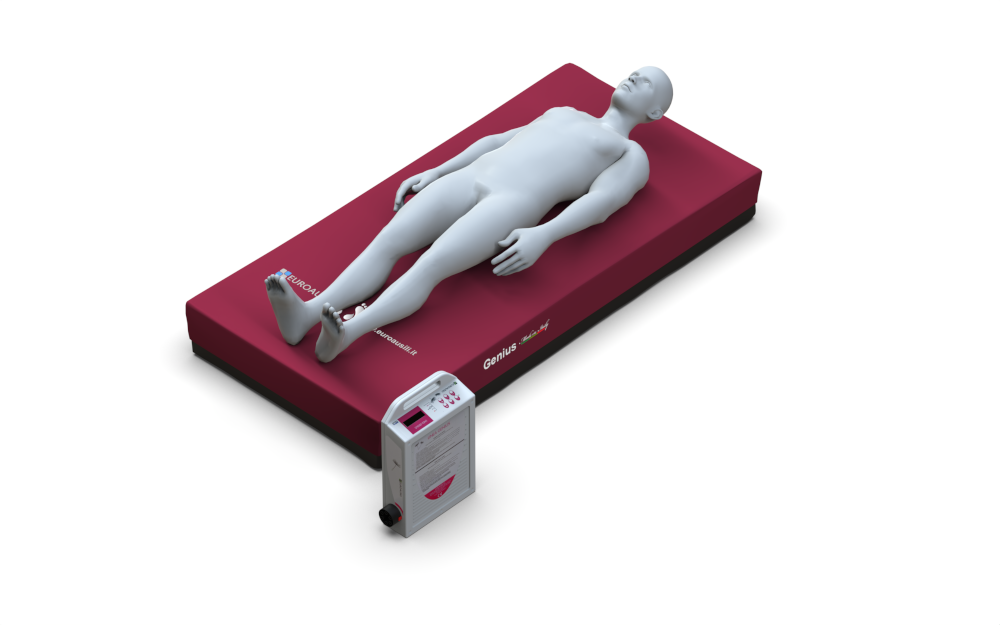 Genius Matress
The Genius mattress is made up of eight-section cells made of soft polyurethane film, a safety base and a layer of sensors that detect the anatomical and postural characteristics of the patient in every single area. The last 8 cells of the mattress can be individually excluded for optimal pressure relief.
Max supported weight up to 250 Kg.

The Genius electronic compressor guarantees effective anti-decubitus therapy even in the most delicate situations thanks to the fully automatic control of the pressures in each sector.
Equipped with rechargeable battery and acoustic-visual alarm.