Complements for hospitalization
The line of hospital accessories includes polyurethane foam pillows, memory foam postural pillows and postural cylinders.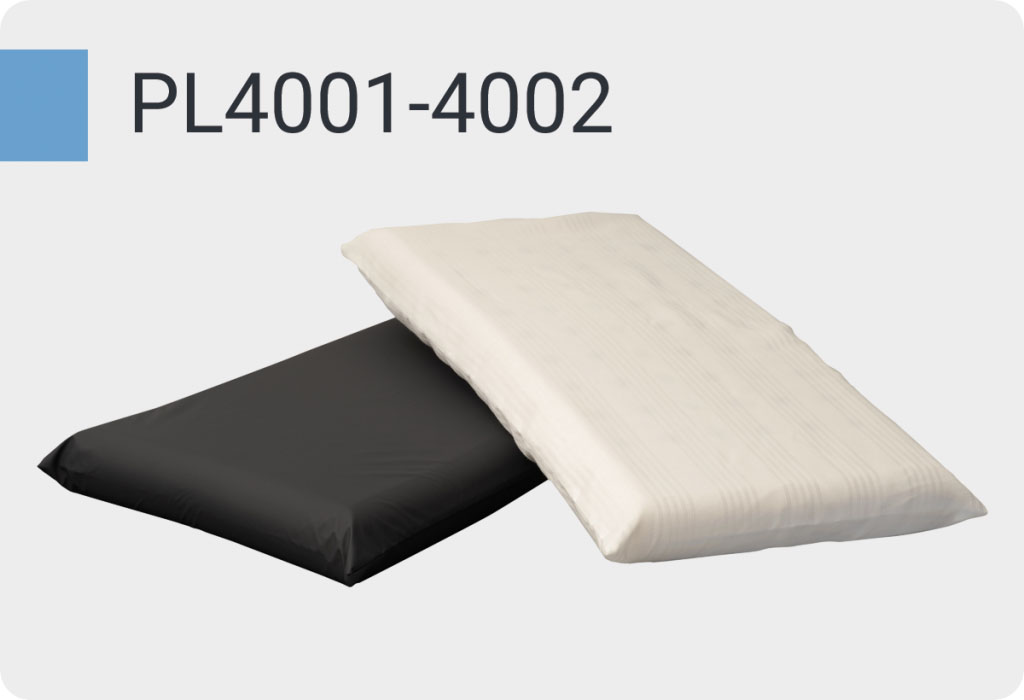 Info
PL 4001/ PL 4002
Line of soft hospital pillows made of open cell polyurethane foam to ensure high breathability. The monobloc shape of the pillows makes them very comfortable and non-deformable. Also available in anti-suffocation version.
The cover is made of two-way stretch technical fabric and is completely removable to facilitate sanitization. A soft cotton cover is also available on request.
Info
PL BSC
Postural pillow, made of polyurethane memory foam, unique in its kind for shape and size. Thanks to its dynamic and enveloping characteristics, it adapts to the anatomical shape of the patient, guaranteeing stability both in a sitting and lying position.
The low density characteristic of the material  of which it is composed,  allows also the material to shape as per patients needs.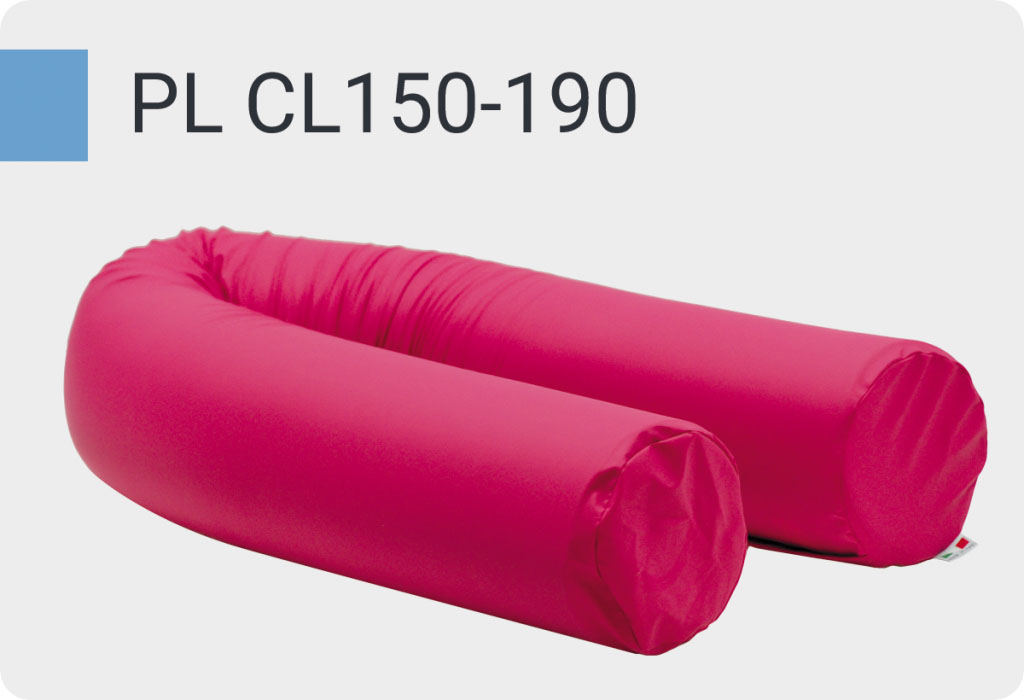 Info
PL CL/150- CL/190
Postural pillow unique of its kind: it is a cylindrical positioner made of slow memory polyurethane foam that allows multiple positioning of the patient thanks to the support offered to the various parts of the body. Thanks to its versatility it is able to replace the numerous cushions generally used in patient positioning. Available in various sizes to adapt to all needs.
The cover is made of bi-elastic fabric with antibacterial and antifungal properties. To facilitate sanitization, the entire cover is completely removable.